Our Managed Service Provider solution optimizes the management of contingent workforces, providing visibility, predictability, and the performance you count on. Our quality program management, efficient process, breadth of services and global reach make us the largest and most respected hybrid and vendor neutral MSP in the world. And the only one to have achieved and maintained an ISO 9001:2008 certification.
In a fast paced, unpredictable marketplace, organizations must be able to react quickly. Increasingly, employers are utilizing contingent workforce strategies to provide flexibility. And as the number of contingent workforce sources increases, so do the challenges, such as managing cost, standardizing processes and tracking performance.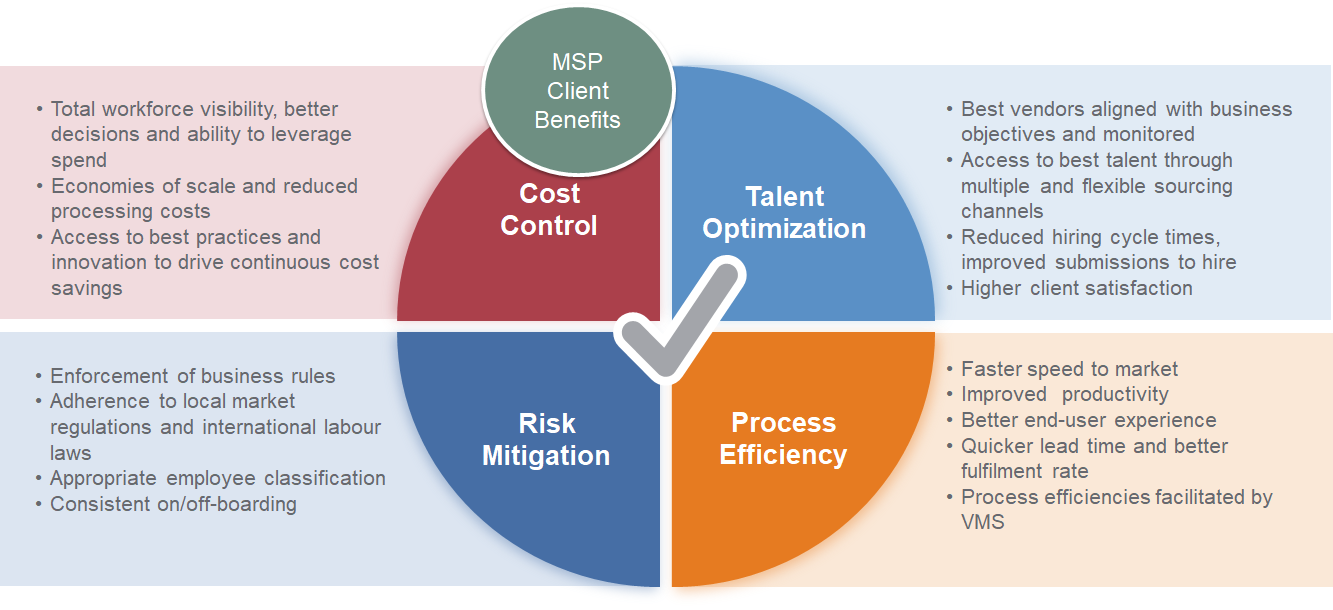 Why MSP From ManpowerGroup Talent Solutions?
Totally Customized
We partner with you to fully understand your needs. We then leverage our deep experience and expertise to design innovative solutions that are completely tailored to maximize your contingent labor.
Our Vast Global Footprint
Our unmatched global presence in over 80 countries and territories, coupled with our deep expertise, allow us to bring all of your contingent workforce suppliers into one plan and one centralized processing system.
We Don't Just Talk Quality - We Execute It
We deliver sophisticated program management based on the best-in-class and ISO certified process to provide you the highest level of quality, efficiency, process excellence and valuable insight across all your contingent.
Results Delivered
Our solution is not about making claims and promises. Our solution is about delivering visibility and predictability to your vendor relationships. And delivering the performance you require from your contingent workforce to win.
​
​
Want to find out how we can support your business with globally recognized MSP solutions across GCC?
Get in touch with us today.
​