Many organizations make the strategic decision to outsource the management of their contingent labor procurement process (including managing the VMS tool used to automate the process). They benefit from an MSP partner's capabilities and experience while avoiding the direct cost of managing the program themselves—freeing their key resources to concentrate on more-critical initiatives and tasks.
Why ManpowerGroup Talent Solutions?
We Don't Just Talk Quality—We Execute It
Our solution is not about making claims and promises. We partner with you to fully understand your needs. We deliver tailor-made, sophisticated program management based on the best-in-class and ISO-certified processes. This provides you with the highest level of quality, efficiency, process excellence, and valuable insight across all your contingencies. Our unmatched global presence allows us to bring all of your workforce suppliers into one plan and one centralized processing system.
General programme management

Reporting, monitoring, and advising on contingent workforce spend

Implementation and change management

Selection and management of suppliers

Order and requisition distribution

Compliance and financial processes
Benefits
Value-added solutions
With our MSP program, you will save money, cut down on hiring time gain access to superior personnel, decrease risks, boost compliance, and make better resourcing decisions.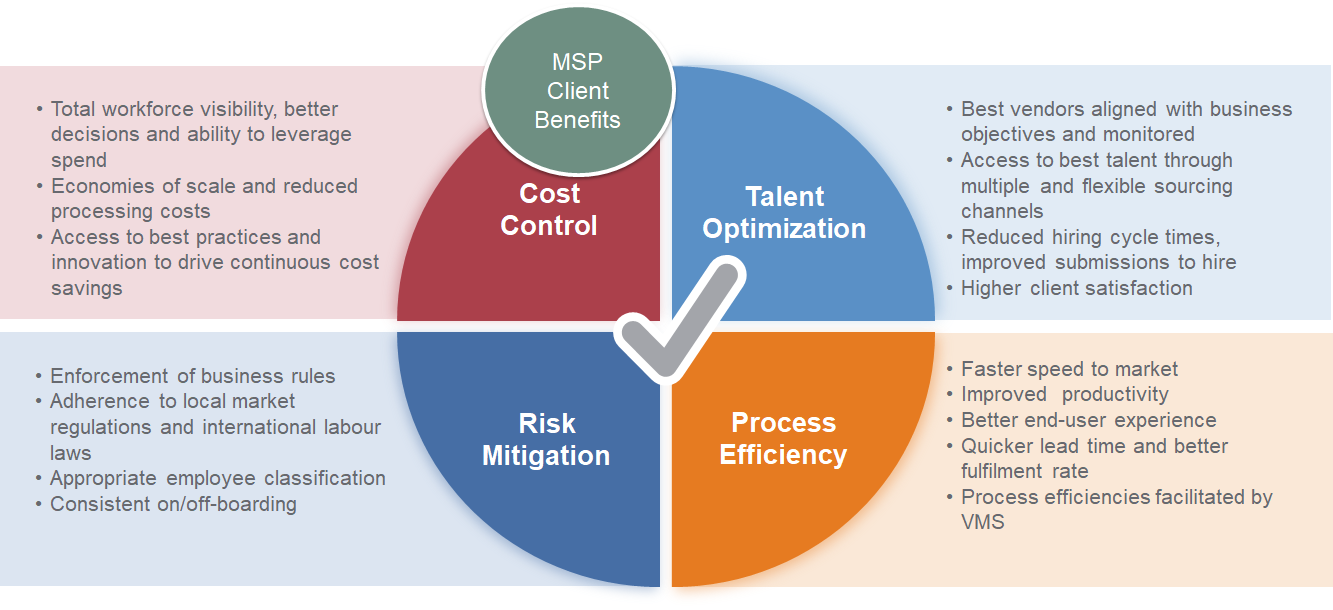 As the GGC's preferred provider of corporate services, discover how ManpowerGroup Talent Solutions can support your business with MSP Solutions. Contact us right away.