Consistent with the UAE Government's national policies and directives, ManpowerGroup's Emiratisation project aims to increase the number of jobs held by citizens of the UAE to bring about social and economic upliftment. This project has taken effect as of 1st January 2023, affecting companies that are based on the mainland. Through our devotion and commitment to assisting UAE nationals in finding their ideal profession, ManpowerGroup, in collaboration with Right Management, has forged partnerships with global organizations that offer exciting employment possibilities.
Our Emiratisation consultants also conduct workshops throughout the UAE to provide Emirati Graduates with the resources to develop their CVs and gain expert advice on their career path.
To find out more about our Emiratisation initiative, click on the link below:
​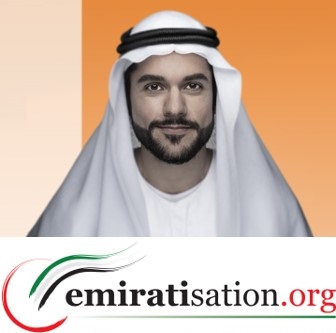 ​
Understanding the Local Market and Searching for Emirati Talent
To bolster the national Emiratisation recruitment in Dubai and the greater UAE and GCC regions, we work to meet our clients' Emiratisation quotas and build partnerships with organizations to broaden their Emiratisation Talent pool. We attract local candidates by leveraging our local expertise, available online resources, established partners, and dedicated consultants who collaborate to meet the growing demand for qualified Emirati candidates.
We have developed and nurtured a talent pool of local candidates ready to be deployed and take on new challenges in government and corporate enterprises through our large network of institutions, national programs, and career fairs. Furthermore, we screen and vet individuals to ensure they have the abilities and knowledge to perform well in their field so that we can guarantee a successful match between them and our customers.
Services
Workforce Solutions for Emiratisation
To assist in establishing and growing the national Emiratisation program for companies, we offer additional workforce solutions to assist our clients in meeting their quotas.
| | |
| --- | --- |
| Permanent Recruitment & Executive Search | Payroll, Visa & Outsourcing Solutions |
Learn more about how you can attract valuable Emirati talent to your organization and strengthen your workforce beyond quota requirements
​