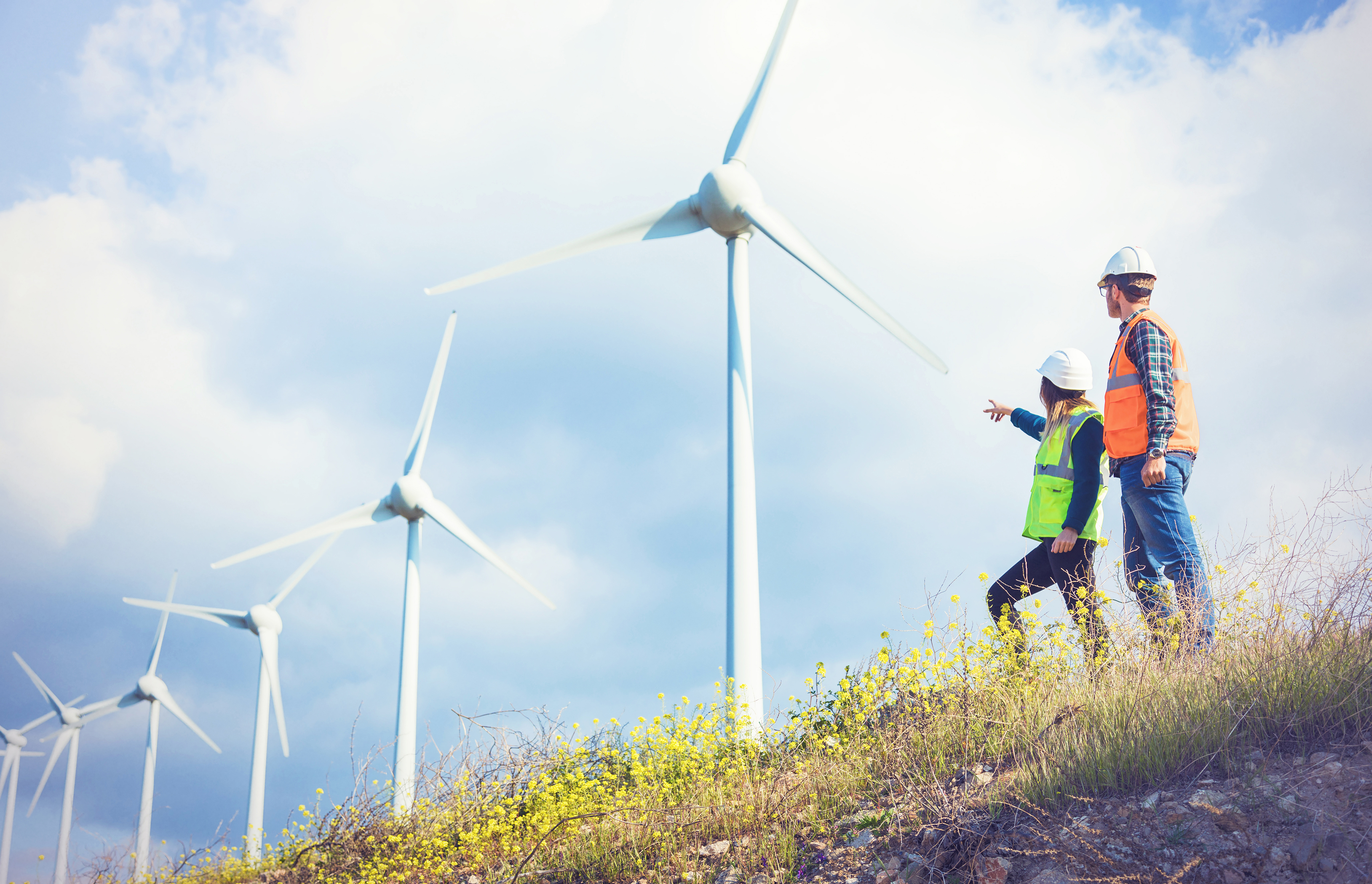 Green Energy Sector in GCC – Employer Trends, Challenges, and Job Opportunities
​Gulf Cooperation Council (GCC) regions have rapidly shifted toward a greener and more sustainable energy landscape, emerging as a promising hub for green energy investments and initiatives as the global community recognizes the importance of combating climate change and reducing reliance on fossil fuels. However, new employer trends and challenges arise with this growth, and these must be met if the industry is to thrive in the long run.
Growing Demand for Skilled Workforce:
As the world shifts to renewable energy sources, jobs for experts in solar power, wind power, energy efficiency, and sustainable engineering are growing in demand. The green energy sector needs help attracting and keeping workers with the necessary expertise to keep pace with the rapidly evolving energy demands. Companies must invest in training and development programs to address the skills gap.
Collaboration with Educational Institutions:
To combat a shortage of qualified workers, businesses have begun collaborating with educational institutions like universities and technical colleges to develop specialist courses. They can train a new generation of workers to grow the green energy industry by working together. It is important to encourage STEM (science, technology, engineering, and mathematics) education from a young age to ignite the next generation's interest in renewable energy careers.
Retaining Talent in a Competitive Market:
The green energy sector is a dynamic and highly competitive market that attracts candidates worldwide. To keep talented workers, businesses must provide stimulating environments with attractive perks, competitive pay, and room for professional growth and personal fulfillment. Mentorship programs, flexible work arrangements, and a creative work environment are just a few examples of employee engagement initiatives that could boost loyalty and morale in the workplace.
Regulatory Environment and Policy Stability:
Businesses require a stable regulatory environment encouraging long-term planning and investment for the green energy sector to thrive. In response to this demand, governments throughout GCC have taken significant steps to implement policies and regulations that promote the growth of renewable energy sources.
Developing Local Supply Chains:
Employers also have to deal with the problem of creating local supply chains to help projects get completed. Importing parts and equipment raises costs and can cause delays. Consequently, companies are encouraged to work with local suppliers, manufacturers, and service providers to set up a strong domestic supply chain. This strengthens the sector's stability and promotes regional economic growth and job creation.
As the demand for renewable energy grows, the green energy sector will provide many exciting job opportunities. These key job roles will be in high demand in the coming years:
Renewable Energy Project Managers:
Renewable energy project managers are crucial for the successful planning, development, and implementation of green energy projects, resource evaluation, feasibility studies, and stakeholder engagement.
Solar and Wind Energy Engineers:
Solar and wind energy engineers design and implement projects, conduct site assessments, design system layouts, analyze energy production, and ensure optimal performance.
Energy Efficiency Specialists:
Energy efficiency specialists help organizations and industries reduce energy consumption by conducting audits, identifying improvement areas, and implementing energy-saving measures in sectors like buildings, transportation, and industrial processes.
Grid Integration Experts:
Grid integration experts are needed for large-scale renewable energy projects, managing fluctuations, and enhancing grid reliability. They possess knowledge of power system operations, stability, and transmission infrastructure.
Electric Vehicle (EV) Infrastructure Specialists:
With the rise of EVs comes a greater need for experts in EV infrastructure, who can develop charging networks, determine how many stations will be needed, and advocate for EV-friendly legislation and policies.
Energy Storage Technicians:
Energy storage technicians ensure the efficient functioning of energy storage technologies like batteries and pumped hydro storage through installation, maintenance, and operation.
Sustainable Building Designers and Consultants:
These experts integrate green principles, energy-efficient technologies, and renewable energy systems for optimal performance and reduced environmental impact.

The ability of employers to adapt to changing circumstances is crucial to their long-term success. A cleaner, more sustainable energy future can be achieved by investing in training workers, talent retention, policy implementation, and establishing regional supply networks. There are many opportunities for people interested in renewable energy and environmental responsibility. Pursuing a career in these areas can help the region reach its sustainable development goals, encourage innovation, and influence the future of green power.