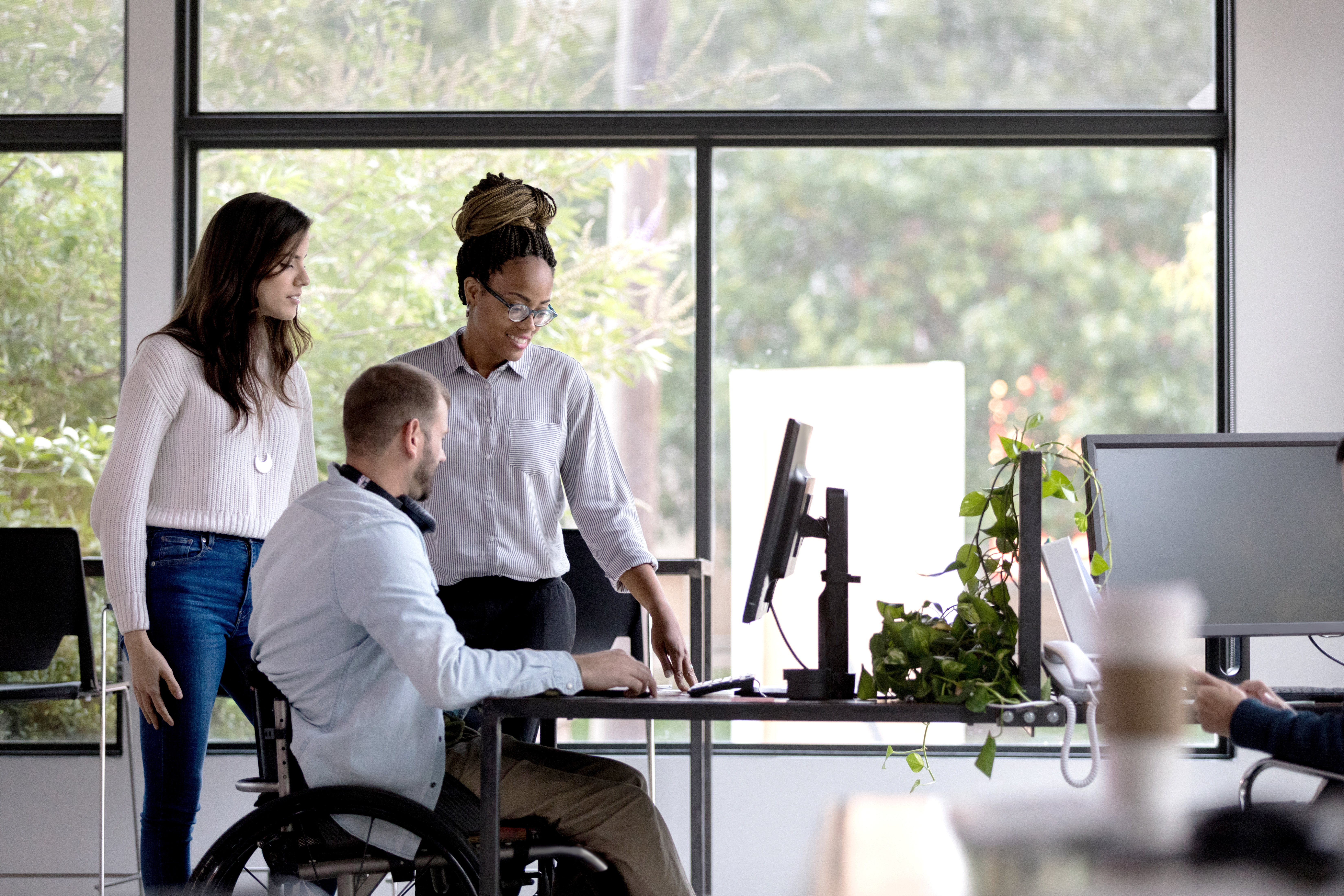 Understanding PEO & EoR Outsourcing Services
​The UAE and the rest of the globe are progressively adopting new HR management forms as the working world evolves. PEO (Professional Employer Organization) and EoR (Employer of Record) outsourcing services and quickly becoming a popular alternative. But what are PEO and EoR, and how can they help companies grow?
Businesses that want to streamline their HR operations and lessen their administrative load may consider the use of PEO and EoR outsourcing services. The Ministry of Labour and The Ministry of Human Resource and Emigration have recognized ManpowerGroup Middle East as a reliable PEO and EoR outsourcing service provider for companies looking to hire in the UAE and Saudi Arabia legally.
What is PEO & EoR?
When a business uses PEO outsourcing services, it transfers its HR operations to an independent company acting as the EoR for its staff. The EoR assumes the legal roles and responsibilities of an employer with regard to their workforce.
ManpowerGroup Middle East's PEO and EoR services assume all HR responsibilities, including payroll, benefits, compliance, visa, and legal or regulatory obligations. The client company maintains operational authority over their workforce, but ManpowerGroup Middle East is responsible for all elements of employment administration.
We have dedicated Public Relations Officers (PROs) to handle our client's strategic objectives and operational requirements professionally and efficiently. Their role is to provide administrative assistance to companies with regards to registration, clearance, documents, and paperwork, as well as needed clearances from government agencies.
Because the UAE is a hotspot for international workers, all requiring work permit visas, ManpowerGroup Middle East's specialized visa services include assistance with getting and renewing work permits, resident visas, and entry permits. We provide guidance on visa and immigration regulations, help with visa application forms and documentation, and coordinate with local authorities to ensure a smooth and efficient process.
When is PEO and EoR Outsourcing Services Needed?
When deciding between PEO and EoR outsourcing services, companies must consider their specific needs and the degree to which they want to maintain authority over their staff. Working with a reputable outsourcing provider, such as ManpowerGroup Middle East, with experience in your industry and a proven track record of delivering high-quality services is essential. These services are needed if:
1. You are looking for a flexible, cost-efficient workforce solution
2. You don't have the budget for permanent employees
3. You need to free up internal resources
4. You need additional resources for a fixed-term project
5. You are hiring at large volumes and require a provider that can support your PRO administration Processes
There are a multitude of benefits, such as:
1. HR Infrastructure and Administrative support
2. Candidate Care Program
3. No jurisdictional restrictions within the UAE and GCC
4. Fully compliant solutions in accordance with local laws and regulations
5. Dedicated Point of Contact
6. Recruitment, Visa & Payroll Services
7. Retained control of domestic and international staff
ManpowerGroup Middle East's visa and PEO services allow businesses to focus on what they do best while continuing to fulfill their HR and regulatory compliance requirements. In addition to lowering the risk of compliance-related issues, administrative burdens, and streamlining visa processes, collaborating with a seasoned and reliable HR services provider can do all three. This can be especially useful for companies looking to enter new markets or expand their operations in the UAE and other countries in the region.​
For more details on how we can help you maximize your workforce, reach out to us through the form below.