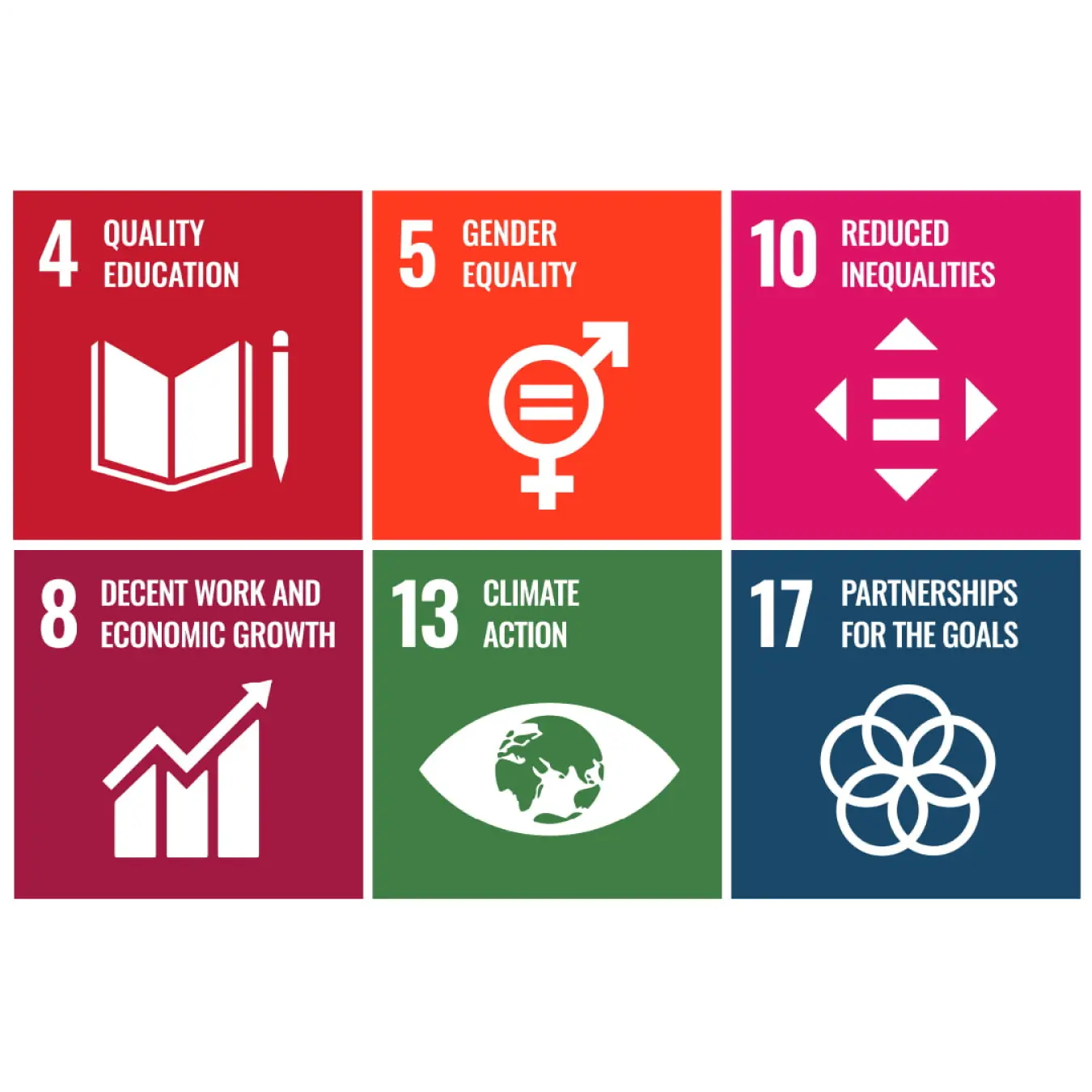 The UN Sustainable Development Goals and ManpowerGroup Partnership
​In 2015, the United Nations (UN) adopted the Sustainable Development Goals (SDGs) as part of its 2030 Agenda for Sustainable Development. The 17 SDGs are a universal call to action for people everywhere to work together to alleviate poverty, protect the planet, and promote the well-being of all people. Governments, non-profit groups, and the private sector will need to rally to accomplish these objectives. We at ManpowerGroup, one of the world's largest providers of workforce solutions, have joined forces with the UN to promote the SDGs.
As a global company, we understand how critical it is that our operations are aligned with the SDGs, and by doing so, we can help address some of the world's most pressing challenges. We have launched many initiatives and programs that focus on several key areas:
1. Sustainable job creation and economic growth:
We have many projects are underway that are aimed at job creation, promoting entrepreneurship, and improving labour market access and opportunities for workers. We are continually developing new and efficient innovative workforce solutions that help companies stay competitive by adapting to the ever-changing economic climates. These solutions include workforce management, consulting, and recruitment process outsourcing. We publish regular reports on topics such as the skills gap, the future of work, and workforce diversity.
2. Gender equality
ManpowerGroup is committed to nurturing a diverse and inclusive workplace where everyone can reach their full potential. We are dedicated to promoting gender equality and empowerment. We have established the Women's Leadership Program, which aims to help women advance in their careers and take on leadership roles. The program provides women with mentoring and coaching, as well as access to networking opportunities and other resources.
3. Quality education:
One of our projects is Skills Revolution 2.0, a global initiative that aims to upskill and reskill workers. The program provides training and development to individuals across all industries and sectors, ensuring that they are equipped with the skills needed to thrive in their field. We have partnered with governments, educational institutions, and employers to provide training in high-demand fields such as cybersecurity, data analytics, and cloud computing. Additionally, we have introduced our MyPath program, which provides career development and training opportunities for disadvantaged youth.
4. Sustainable cities and communities:
We are devoted to promoting community development. We have set ambitious sustainability goals, such as reducing our carbon footprint and increasing our use of renewable energy. In addition, we are helping our clients transition to more sustainable business practices by providing them with workforce solutions that prioritize environmental sustainability.
Together with the UN, we're working to make the Sustainable Development Goals a reality. By working together, we can make crucial progress toward creating a better world for current and future generations.