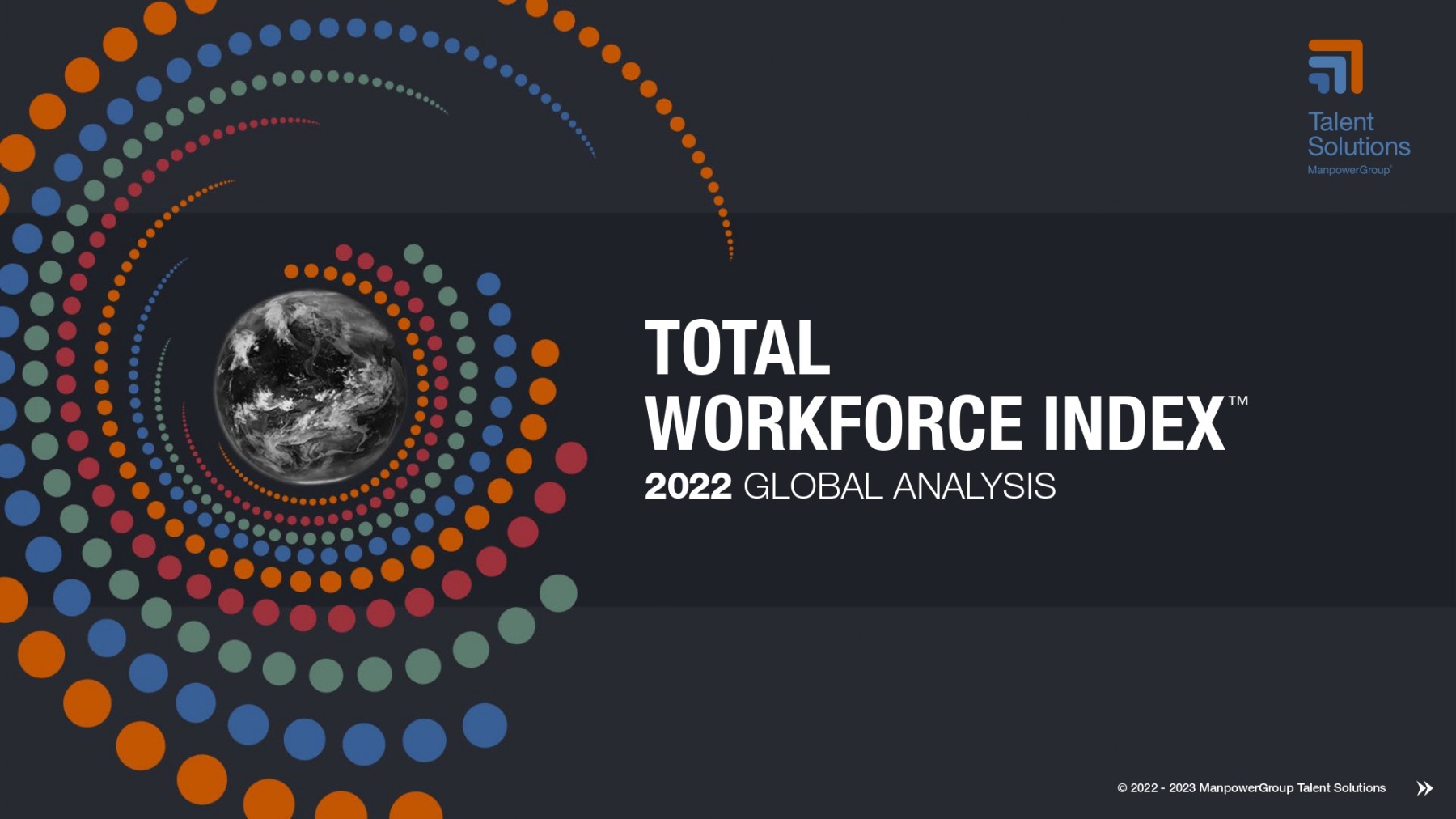 Using Global Market Data to Create Dynamic Workforce Strategies
​
Comprehensive data can assist employers to make more informed decisions as they implement global workforce strategies. To compete in global labour markets, businesses must make complex and time-sensitive decisions about sourcing, hiring, and retaining workforce skills.
Globalization has compelled businesses to expand into new markets, including new unexplored regions. However, before an organization relocates or invests in a new location strategy, a variety of factors must be considered. Globalization has driven companies to expand into unchartered territory.
The Total Workforce Index™ (TWI) from ManpowerGroup can assist organizations in determining the most advantageous locations to invest in workforce engagement. Drawing on a global analysis from more than 100 data points and across 76 labour sectors, the TWI evaluates skills availability, cost efficiency, regulation, and workforce productivity of the permanent, contingent, and combined total workforces.
ManpowerGroup Solutions has developed an algorithm to analyze these diverse data points (nearly 8,000 unique figures) to determine which variables have the greatest influence on an organization's performance. This comprehensive analysis evaluates the countries where skills, productivity, and labour regulations make conducting business the most advantageous based on the unique demands of an enterprise.
TWI assists businesses in meeting the challenges of workforce planning in today's modern economy, including location strategy, capacity planning, cost savings, mergers and acquisitions, and organizational restructuring. Simultaneously, it provides organizations with a view of the current state of the workforce as well as historical perspectives that show trends in markets that ManpowerGroup Solutions has been actively tracking for many years.
One of the most important components of TWI is labour market regulation as it affects various other markets. Since legislative factors are frequently changing, regulation may be the most volatile consideration in today's global workforce. Changes in overtime laws or payroll taxes, for example, can have a significant impact on the benefits a company can realize in a particular location. The wealth of data available at the local market level can be used to define workforce characteristics and support sourcing strategies, compensation levels, and productivity measurements.
While this information is becoming more accessible, its value is only enhanced when combined with contextual information, practical experience, and a keen understanding of the subject matter. When working with organizations, ManpowerGroup's analysts and seasoned workforce strategy consultants go beyond simple rankings and statistics to deliver in-depth information on each of the TWI markets.
Markets in the UAE and the GCC are among the most closely watched in the world. They are rapidly becoming one of the most popular choices for expansion, as both established global companies and fledgling businesses seek to take advantage of the region's growing economy.
The TWI isn't one size fits all. It can be tailored to an organization's specific priorities and objectives. Through this data, organizations can execute a precise talent strategy that is aligned with their specific requirements and safeguards them against the changing nature of the workplace.