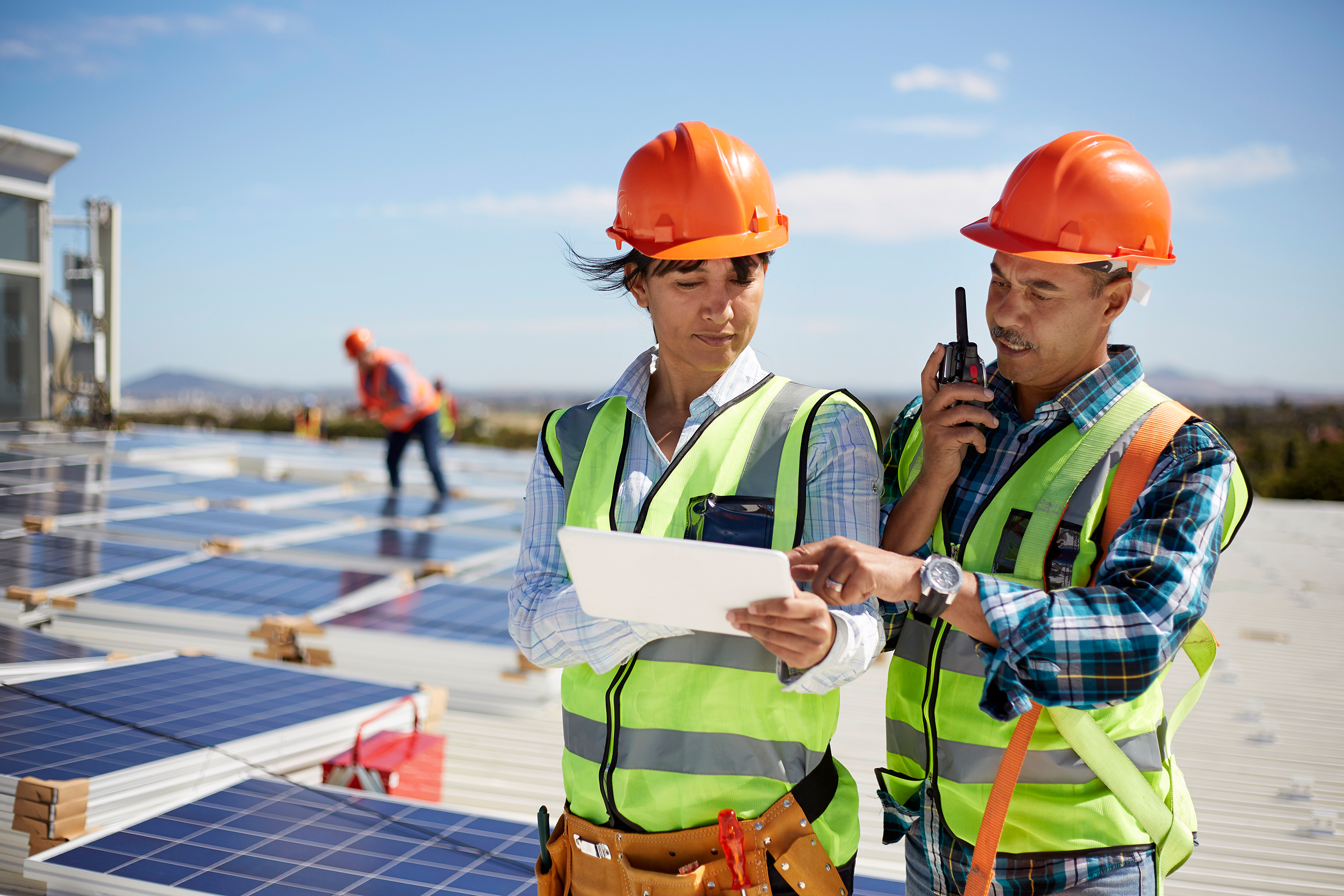 Benefits For Both Businesses and Workers as the Green Economy Grows in the UAE
​There has been significant growth in the Green Industry in the UAE. The government has made substantial investments in renewable energy, water, and waste management projects to encourage the development of environmentally friendly businesses. For example, a few have established numerous green initiatives, such as the Dubai Clean Energy Strategy, Abu Dhabi's Masdar City, Eco-Labelling Program, and the National Green Growth Strategy. The country has also launched the "Green Building Council" to encourage green construction and promote sustainable building materials.
Recruitment & Jobseekers
We are seeing an upswing in green industry hiring practices. Experts in green technology, sustainability, and renewable energy are in high demand in today's job market. There is a great need for professionals with skills in energy efficiency, renewable energy engineering, and environmental science. Jobseekers in this field will need excellent communication skills, the ability to analyze and evaluate green industry trends, and in-depth familiarity with the regional climate and environmental factors.
Challenges and Opportunities
As noted, the green business has expanded rapidly; however, several staffing difficulties have emerged. First, there are not enough qualified people in the green industry, and this is because many open jobs require specialized skills that are hard to find. It is made worse by the fact that few people know about the jobs available in this sector. Despite these concerns, there are many opportunities. As a result of the UAE Energy Strategy 2050 (UAEES2050), many new jobs will be created. Complementing this is the fact that the UAE is becoming a more pleasant location for skilled workers since it provides many grants, subsidies, and tax exemptions. More people will likely look for jobs in the green business in the coming years.
How ManpowerGroup Middle East supports energy employers
Those in the energy industry can take advantage of our many offerings. We help businesses locate and cultivate top talent by providing screening, interviewing, onboarding, training, and development services. In addition to guiding our clients through the maze of UAE labour laws, regulations, and policies, we offer guidance on employee retention and professional growth. Finally, we give our customers expert opinions and insights about the local job market, so they can make educated choices regarding their employment requirements.