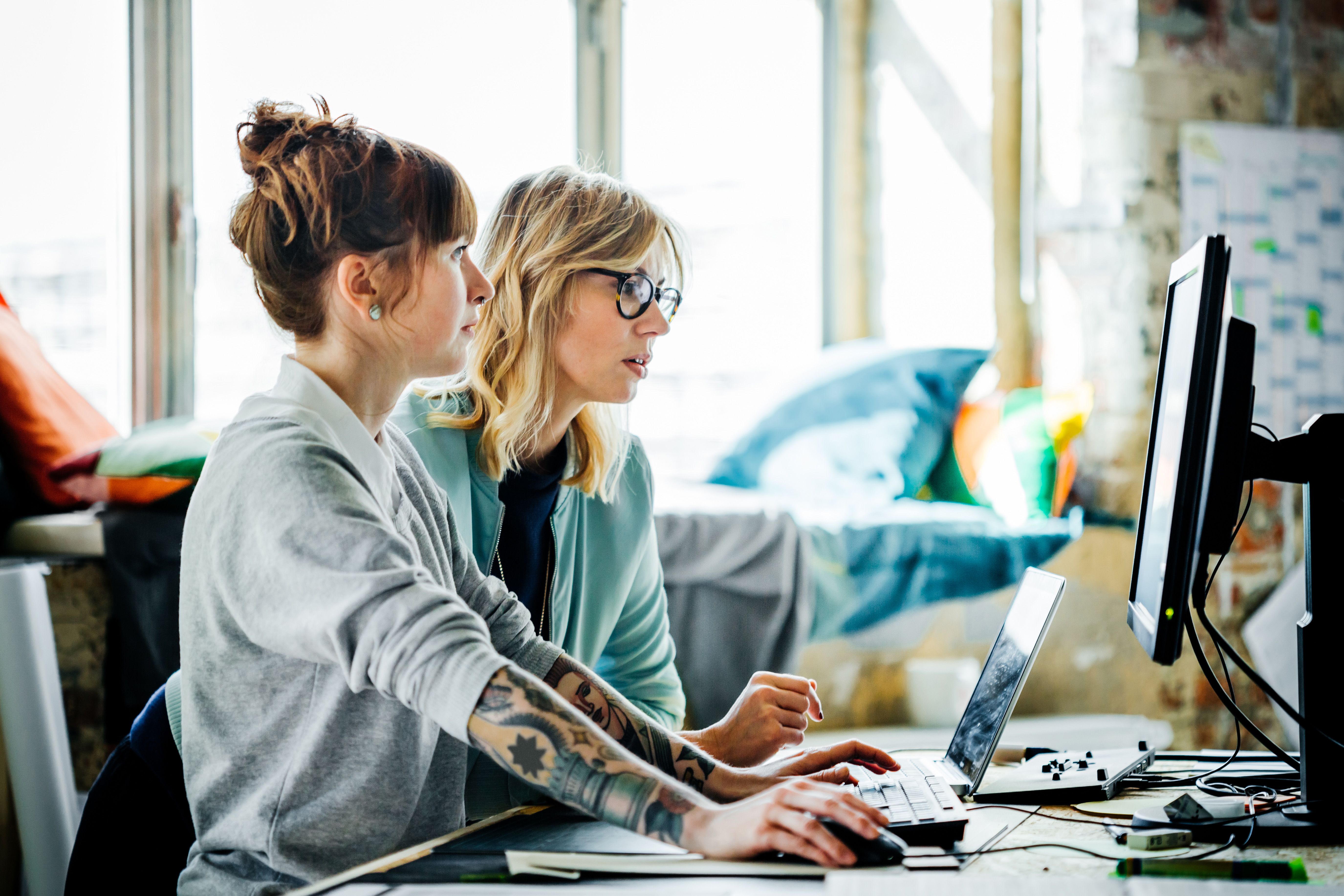 Addressing the Digital Transformation and Talent Shortage in the UAE
​Implementing digital technologies to develop new innovative business models, products, and services (or to modify existing ones), is critical to meet changing business and market needs. Investment in new digital infrastructure, technology, and data systems drives a "digital transformation" in the UAE. This transformation has created a thirst for digital talent and skills the in the job market, with a growing demand for professionals with expertise in software and web development, cybersecurity, AI, and big data.
Even though this exciting change is bringing the future of work into the present, there is a growing talent shortage as there needs to be more qualified professionals and individuals with the proper training and education to meet this growing demand. This shortage has dramatically increased the cost of hiring skilled professionals. This problem is aggravated by many businesses hesitating to pay market rates for such expertise.
Overcoming hurdles
The UAE has stepped up to address this issue by launching several programs to address this scarcity, including a National Digital Talent Program to develop a local digital workforce. The aim is to increase the availability of skilled digital professionals in the country, including offering financial incentives to international workers and funding educational and training programs for locals. Through this investment, the UAE can ensure a steady supply of digital professionals for the future and help close the gap between the demand for talent and the available local talent.
Upcoming Digital Transformation projects
The government's primary goal is establishing Dubai as a global innovation hub and the world's most advanced digital city. Dubai is working on creating many digital transformation projects, such as the Dubai Smart City project and the Dubai Internet of Things (IoT) project. There is also a significant investment in current projects such as the Dubai Financial Market (DFM) digital transformation project, the Dubai Smart Government project, the 'Dubai 10X' initiative, and the 'Smart Health' initiative.
How ManpowerGroup Middle East can help
Our massive global and local talent pool provides employers with the best talent from the region and worldwide. ManpowerGroup Middle East can assist employers with their recruitment for projects by sourcing, screening, and assessing potential talent, as well as providing training and career development opportunities. Our services ensure that employers have access to the best skills available. We further provide the following:
Tailored recruitment solutions.

Access to the latest technologies and digital tools.

Advice on the best methods for recruiting digital talent.
In doing so, businesses can optimize their digital transformation initiatives and maintain a competitive edge.