THE TRENDS DRIVING TRANSFORMATION ARE NOT NEW, BUT NEWLY URGENT
Labor markets are dynamic and change for different reasons: some cyclical, some structural and as we have seen most recently, also as a result of the pandemic. We think most of the pandemic-related anomalies are transitory, but timing of a new normal is uncertain.
• This recovery is unlike any we have ever seen - demand for skills is at record highs in many markets with unemployment levels still high while workforce participation stagnates.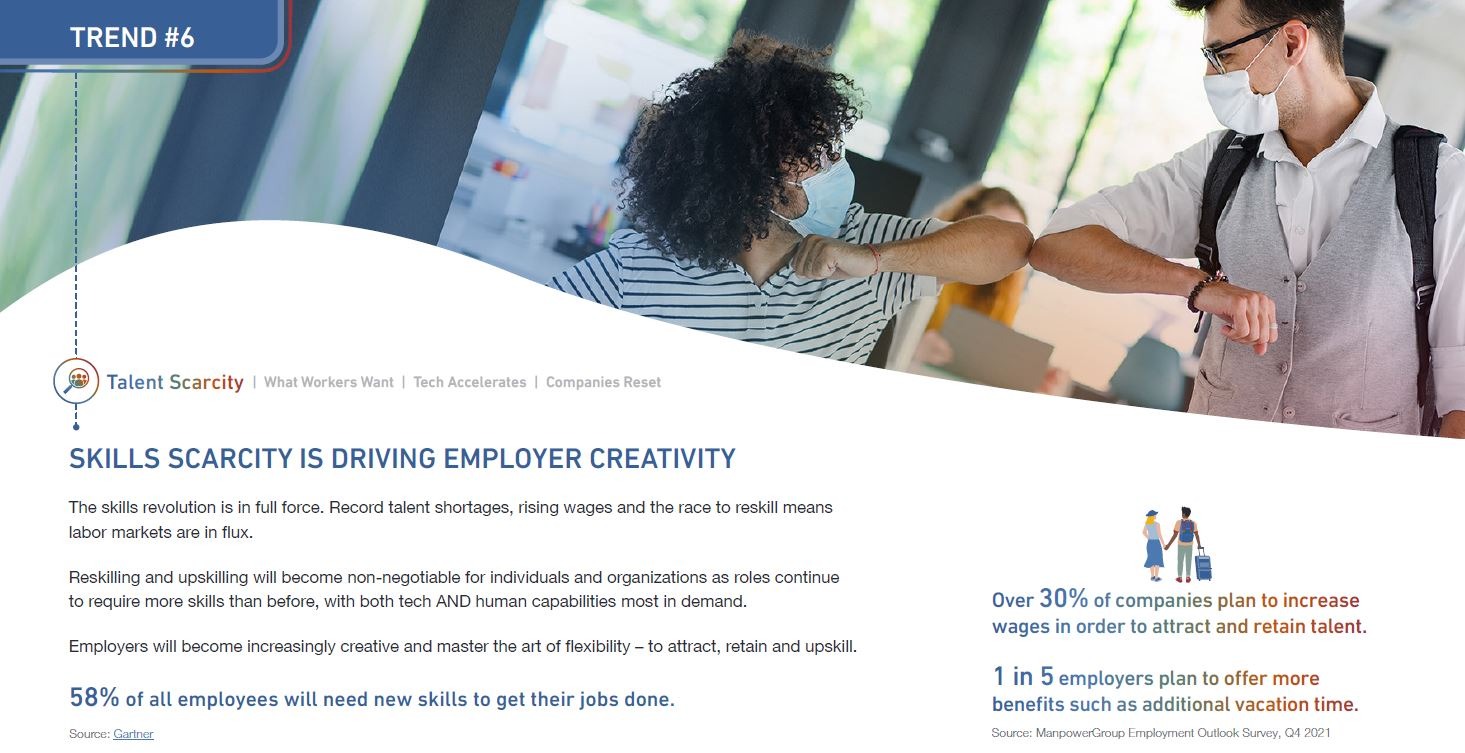 • Uneven economic growth continues with some markets recovering well while others lag, hampered by Covid variants, vaccination rates and challenges to a previously hyper efficient supply chain.
• Experimentation with new work models is widespread, as hybrid and remote work (formerly 'telecommuting'), increase flexibility and will continue to do so into 2022.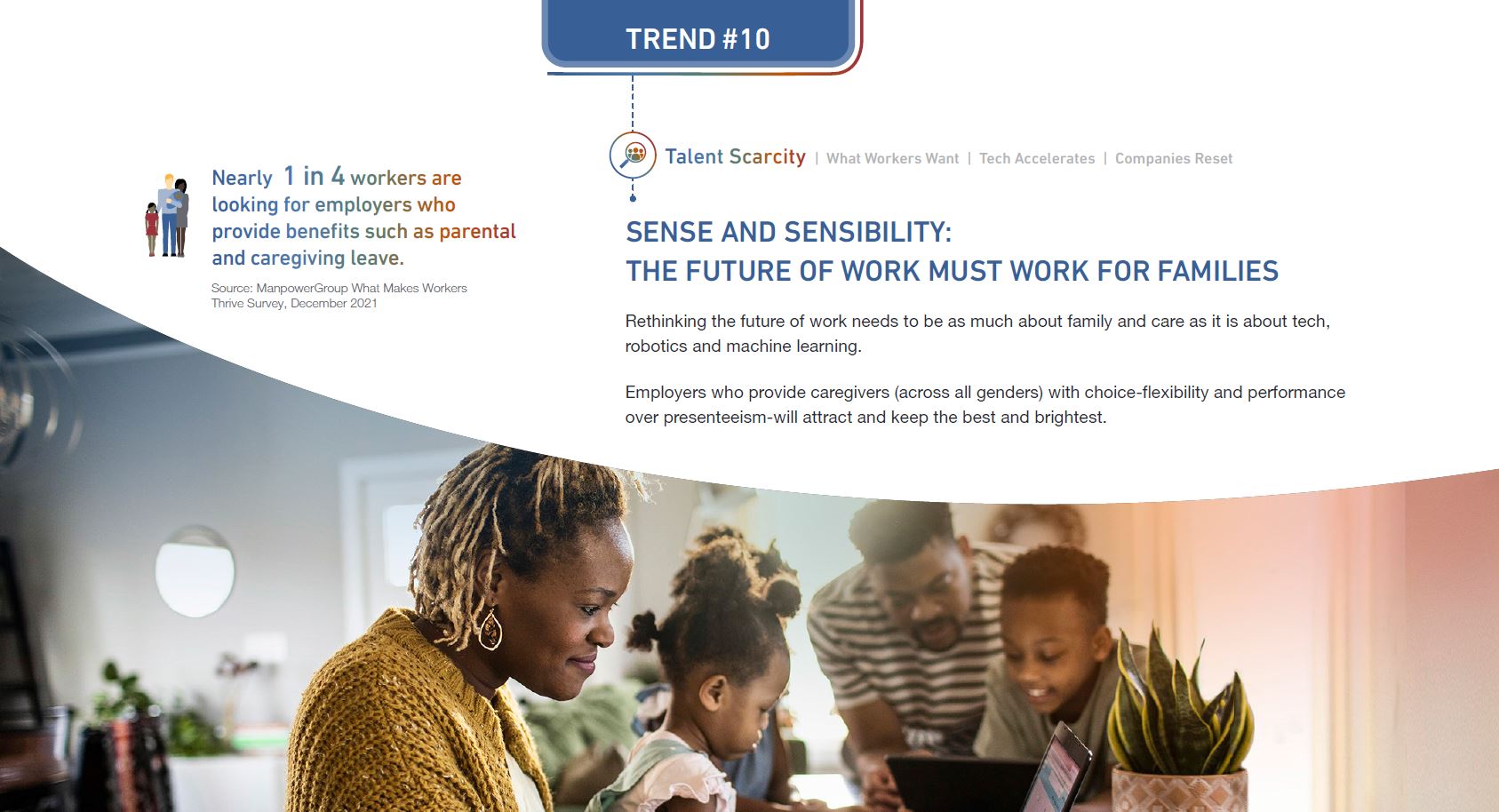 • Employers continue to seek flexible and strategic workforce solutions to meet the strong demand for their goods and services today and for long-term sustainable value creation.
"The post-pandemic hiring recovery that has been underway for some time will continue to carry momentum into 2022 with employers predicting strong demand for talent across key sectors." ~ Jonas Prising, ManpowerGroup Chairman & CEO
We are now seeing the emergence of the Great Realization where both workers and companies recognize the need for something new and different. Learn more on the latest top 20 trends in the 2022 labor landscape to stay ahead. Download the full report today.