Over 70 years ago, we were founded on the idea that a successful company makes a profit for shareholders while simultaneously creating meaningful and lasting work for millions. Today, this dual purpose still rings true. We believe that long-term, valuable and sustainable employment has the potential to change the world. Our environmental, social, and governance (ESG) strategy is intended to address the most pressing issues we face and to have the most impact.
"Doing well by doing good" was our mantra long before the words were coined. The Sustainable Development Goals (SDGs) fit what our culture has always been. We do that through our own ESG strategies which are built around learnability and employability — getting young people ready for work, helping people skill up and building inclusive workplaces.
Doing Well By Doing Good
Our Perspective
We believe businesses have a responsibility to contribute to a sustainable future for work, for workers and for the world. We are guided in everything we do by our Values, our Code of Business Conduct and Ethics, and the UN Global Compact Principles and Sustainable Development Goals. This is how we attract and retain the best talent while also cultivating a culture of conscious inclusion that fosters growth, allows for high performance, and allows everyone to reach their full potential.
We're committed to UN Sustainable Development Goals
Sustainability: "Doing well by doing good"
In 2015 the United Nations set the 2030 Agenda for Sustainable Development. Included are 17 goals to improve the lives of people everywhere and protect the world we live in. At ManpowerGroup we're big supporters of the UN agenda and have been since we signed up to the Global Compact in 2006. We realize our impact is greatest against the specific goals that are closest to what we do, in and around the world of work. That's why we've chosen four goals to focus on.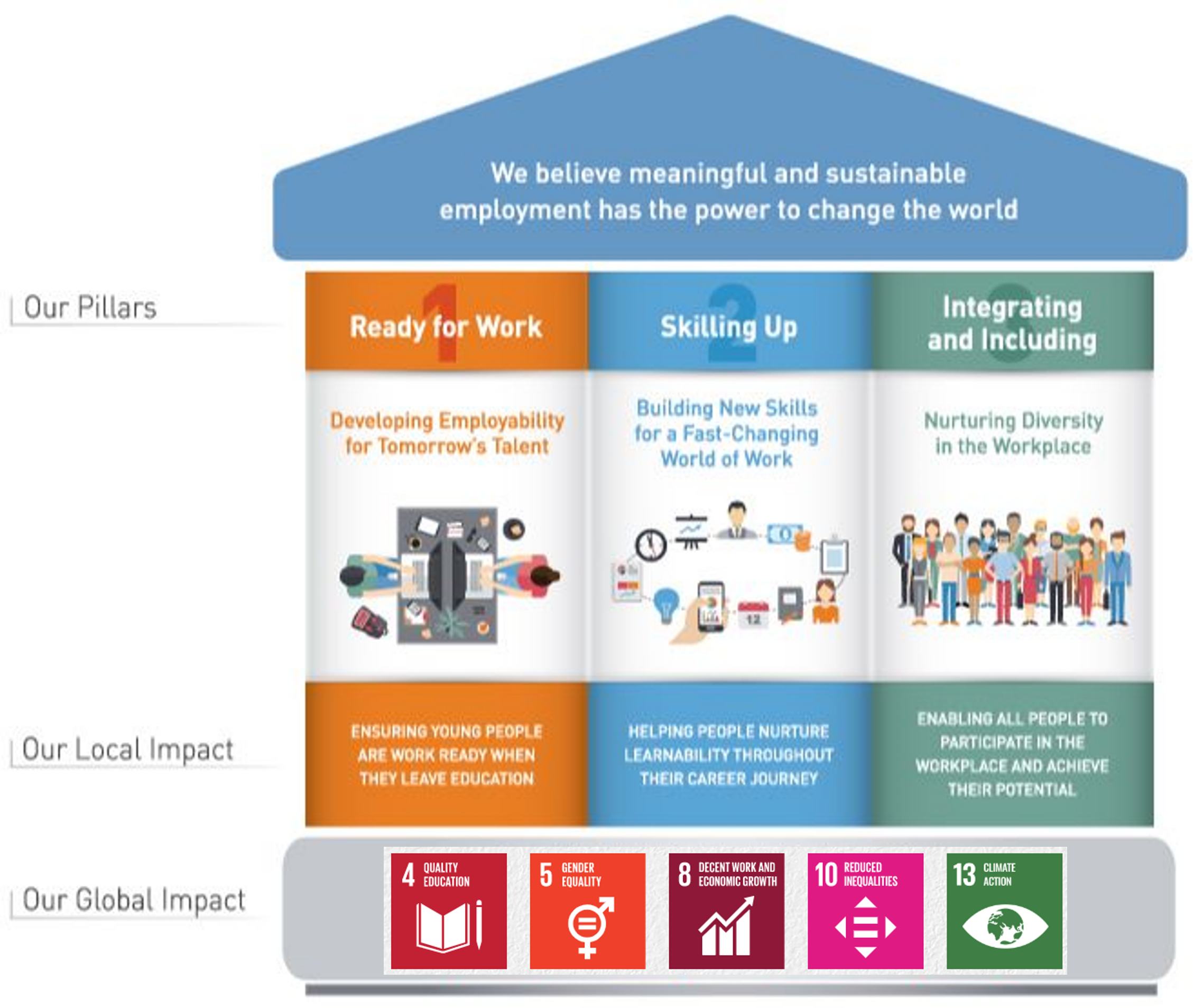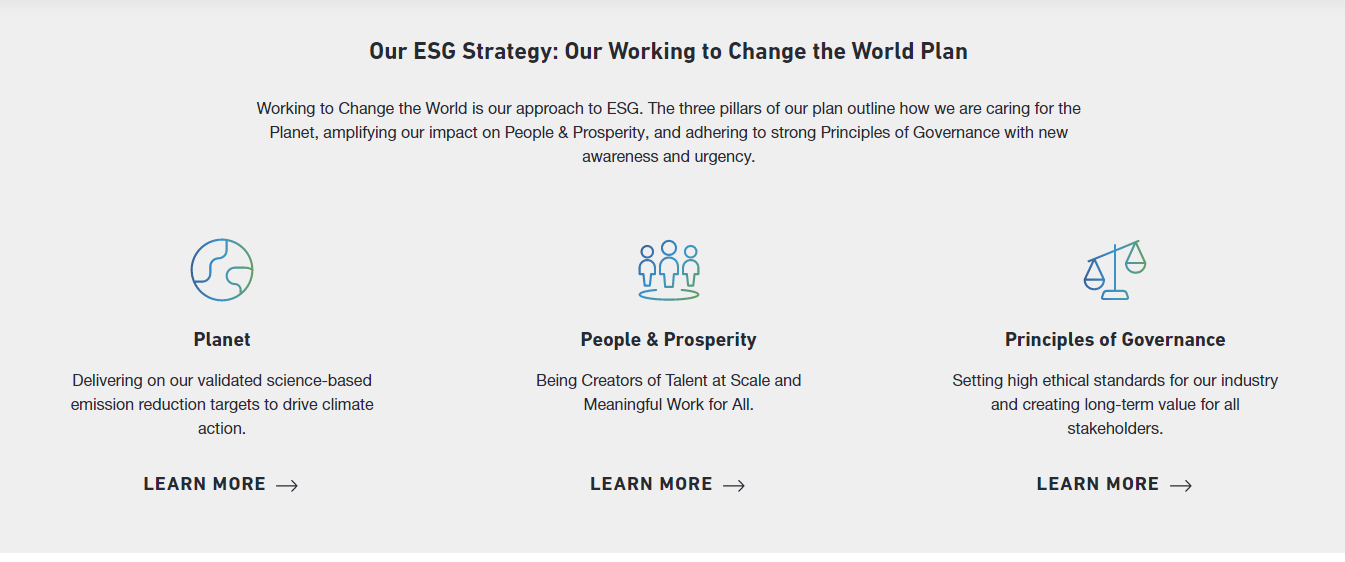 Reports and Policies
People, Planet & Prosperity for All
We are proud to share our impact and progress toward sustainable business and communities. We are continually reviewing the data we report, ensuring we are measuring the indicators most important to our stakeholders and aligned to sustainability reporting best practice guidelines.​
Ethics
Health & Safety
Information Security & Data Privacy
Human Rights
Sourcing & Supply Chain
Environment
New From ManpowerGroup
The New Human Age: 2023 Workforce Trends
Amidst the growing digitization of work and the workforce, ManpowerGroup's latest report reveals that although technology may be the great enabler, humans are still the catalyst to the future. Learn more about the key forces and trends impacting the future of work, along with insights on how employers can attract and retain talent in this new age.